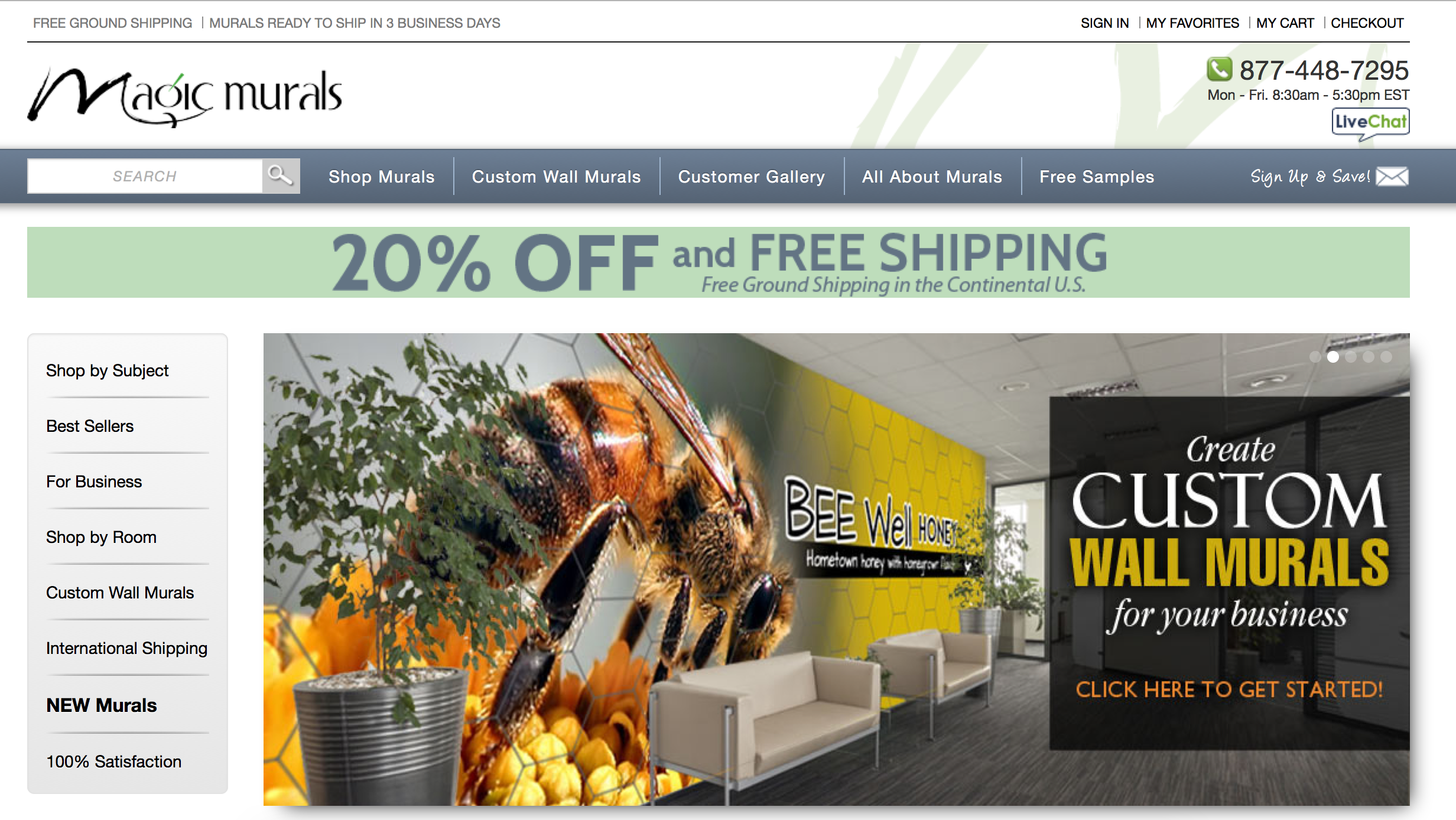 Project Description
Magic Murals, LLC is an online Magento® store that creates Wall Murals for personal and commercial applications. They have a huge selection of images to make just the right mural for them.
Their website is always changing and they are in need of changes to their look and technology on a constant basis. We are currently in the middle of giving them a new look ( Template, Theme ), so watch for what is next from them.
Project Details
Client Magic Murals, LLC.
Date Ongoing
Skills Web Development, Magento® Extensions, HTML, CSS, JS, PHP, Server Maintenance
View www.magicmurals.com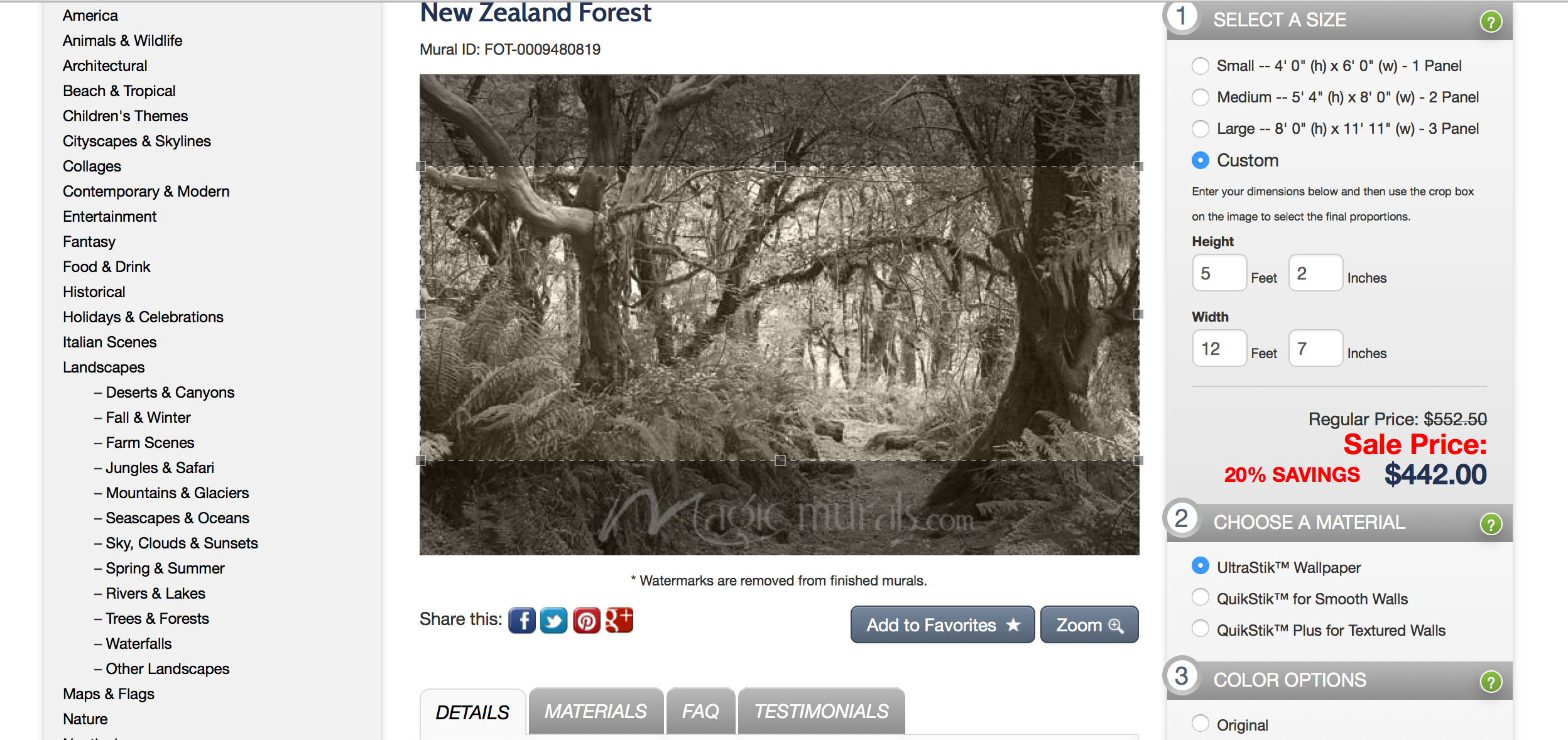 Custom Mural Sizes
Magic Murals, LLC offers many ways to customize your mural, from size, color options and orientation.
Custom File Upload
Magic Murals LLC. allow you the customer to upload your own image to create a beautiful wall mural.